We all know that Mumbai is the hub of the Bollywood industry, many people visiting here to try their luck in the acting field. Many of them go through the struggling phase and run their livelihood in a smooth way by showing up their talent and positive attitude. Being a celebrity is not that easy as we think. They have to go many challenges throughout their journey & even make dirty compromises in their life.
Here, take a look at the Actresses who were caught in Prostitution Rackets:

1> Shweta Basu Prasad:


Shweta Basu Prasad is an Indian film actress who played many lead roles in the Bengali, Telugu and Tamil movies. She is popular for her role as a child actress in the Makdee Movie which was released in 2002 and also won the National Film Award for Best Child Artist. She also appeared in the Tv serials such as Kahaani Ghar Ghar Ki and Karishma Kaa Karishma.
She opted for prostitution to survive and was arrested from the hotel in Hyderabad with the organizer of a sex racket. Later, she denied all the allegations against her and the session court withdrew all the charges against her.

2> Mishti Mukherjee


Bollywood Actress Mishti Mukherjee was caught in a high profile sex racket when the police raided her Lokhandwala apartment and seized near about 2.5 Lakh porn CDs and DVDs. Her father and brother were arrested for selling these pornographic CD's. Mishti Mukherjee denied all the charges and saying "Her entire family went to Goa for celebrating New Year, only the servant left behind at the house who allegedly stole all the cash & jewelry and he was doing these things to trap Mishti's family.

3> Bhuvaneswari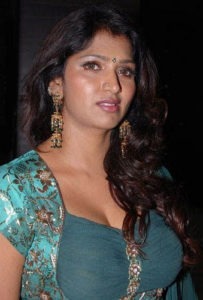 She is a popular face in South Indian cinema & got arrested in 2009 for her involvement into a sex racket in Chennai. Later, she discharged from all the charges.

4> Saira Banu


Telugu Actress "Saira Banu" was arrested with seven other women when Hyderabad Police raided at her Flat in 2010.

5> Sherlyn Chopra


Kamasutra actress "Sherlyn Chopra" came into limelight when she confessed about her involvement in the sex racket industry for the sake of money. Some sources said that it was an only publicity stunt which she made for her fame.