Football is all about goals, so a team needs to have a fast and best striker to win the match. The premier league is full of a great list of strikers and different types of players that target the lead line, speedy of the shoulders, drops deep and link play and who like to drift wide into space. Now have a look at the current campaign and performances and the result of the premier league to pick the top 10 strikers right now. Let's make a list in ascending order. People have an interest in sports betting and one can earn a good amount through it.
1> Jamie Vardy
The 33-year-old player has scored seventeen goals so far this term and remains an integral part of Foxes attack because of his reliable and deadly goal-scoring in the big matches. He has admitted that he is having trouble in adapting Leicester's continuous changes of style, but still he is the top goal scorer this year in the Premier League.
2> Sergio Aguero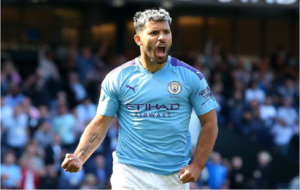 Only in the 1265 minutes, Sergio has scored 16 goals and has 3 assists on the field so far. When the 31- year-old striker is around, then the opposing defence can't switch off. The striker always looks to drift behind and takes a more active role in linking play. He has scored 16 goals so far in only 20 matches. He is the leading goal scorer for Manchester City.
3> Pierre-Emerick Aubameyang
 
The 30-year-old striker is proving himself as a reliable goal scorer by scoring 15 goals and three assists in the premier league. In the starting days of their career, he didn't do much work from full and preferred to play and score runs between the widths of the 18-yard box. But right now, he has shown himself as a more lethal and stronger striker over the last 18 months.
4> Danny Ings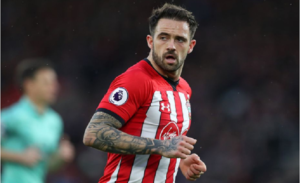 No doubt to rank this fantastic striker at the top of the list of best strikers right now. The top striker has scored 15 goals. Considering his form last season, people were amazed to see him perform this well. He wasn't considered a good striker because of his poor spells. With UEFA Euro 2020 approaching and Harry Kane being injured, he may get a chance to show his worth to England fans.
5> Marcus Rashford
The England striker has registered 14 goals and 4 assists on his name in around 1882 minutes. The incredible striker gets off 2.75 shots per game and 1.1 key passes per 90 minutes. The player is only 21 and plays for Manchester United as forward. He was having the best season of his career, but after getting injured he will be out of action for some time. He may even miss UEFA Euro 2020. We wish him a speedy recovery and hope to see him back on the field soon.
6> Mohamed Salah
The best striker from Liverpool has played well in the league. He was one of the leading goal scorers in the Premier League last season. Now, he is polishing his skills to improve his playing style even further. He has scored 14 goals so far.
Betting has become more famous nowadays. People love to bet on the games for fun and to earn some money. While betting it is essential to check the odds and sportsbook at 10cric.com to increase your winning chances even more.
7> Tammy Abraham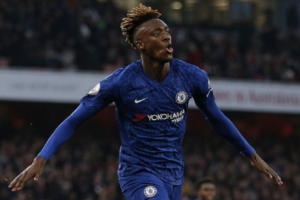 The 22-year-old striker has scored goals quickly and assisted cottager's goals. He has impressed the audience with his aerial prowess and hold up play. He plays as a Center Forward for Chelsea FC. He has scored 13 goals so far in the Premier League. He is also injured right now and is expected to return soon.
8> Sadio Mane
He has scored 12 goals and has six assists in the Premier League so far. He was one of the top scorers last season in the league and helped Liverpool win their 6th Champions League Trophy. The outstanding technique, healthy physique and brute strength of this player ensure his bright future in the Premier League.
9> Raul Jimenez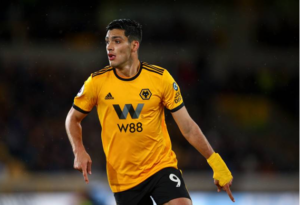 Raul is just 28 years old and has scored 11 goals and has 6 assists to his name. He has a direct hand in 48% of Wolverhampton goals. He has an average of 2.5 shots and 1.5 key passes per 90 minutes. His holdup play, skills, and strength have been a critical component of Wolves return to the topflight.
10> Harry Kane
The third top goal-scorer of Tottenham has scored 11 goals and 2 assists in 12 premier league matches. In the current season, he has scored a real mixed bag of goals but failed to produce as many shots as last season. But the records ensure his rank in this list of top 10 strikers.
So, this was the list of top 10 strikers in the premier league right now. The list is prepared after the long research of recent matches and campaigns. One can get detailed information on Google for the same.